25 February: Cult of Elizabeth
7 March: Future of Cervantismo
19 March: Women During Shakespeare's Time
Year-long Object and Adaptation Conference: The Worlds of Shakespeare and Cervantes
28 March-8 April: UB Academies "Where's Research @UB?"
15 April: Shakespeare Studies in North Korea
15-17 April: SARPA Convention: "Kill Shakespeare"
27 April: UB Distinguished Speakers Series: Kevin Spacey
3 May: Shakespeare and Public Humanities
5 May: The Williamsville Arts and Culture Committee
1 June: "Art Efron and Paunch"
1 August: The Western New York Network of English Teachers 2016 Summer Conference: Rethinking Shakespeare

The UB English Department and the Center for
Psychoanalysis and Culture present
"From Ontological Desire to Ethical Desire:
Lacan's Hamlet vs. Lacan's Antigone"
9 February 2016: Clemens 640, UB North
Campus; 10:00 am
Jean Michel Rabaté, University of Pennsylvania
Professor of English and Comparative Literature
Jean-Michel Rabaté is a Professor of English and Comparative Literature at the University of Pennsylvania.  One of the founders and curators of Slought Foundation in Philadelphia (slought.org), he is a managing editor of the Journal of Modern Literature. Since 2008, he has been a Fellow of the American Academy of Arts and Sciences. He is currently the president of the American Samuel Beckett  Studies Association.
Rabaté has authored or edited 35 books on modernism, psychoanalysis, contemporary art, philosophy, and writers like Beckett,  Pound and Joyce. Recent books include Lacan Literario (2007), 1913: The cradle of modernism  (2007, Chinese translation 2013), The Ethic of the Lie (2008), and Etant donnés: 1) l'art, 2) le crime  (2010). The Ghosts of Modernity has been republished in 2010. In 2013, he has edited A Handbook of Modernism Studies and a new French translation of Joyce's Exiles. Forthcoming in 2014 are Crimes of the Future: Theory and its global reproduction; Psychoanalysis and Literature; The Value of Samuel Beckett; and the edited volume 1922: A Companion.
---
The UB Gender Institute presents
A Feminist Research Alliance Workshop
"The Cult of Elizabeth and the Production of Elizabethan Literature"
25 February 2016: Clemens 306, UB North Campus; 12:00-1:30pm
Barbara Bono, University at Buffalo
Associate Professor of English

Barbara Bono is Associate Professor of English at the State University  of New York at Buffalo. She is the author of Literary Tranvaluation: From Vergilean Epic to Shakespearean Tragicomedy and numerous articles on the Elizabethan-Jacobean cultural formation.  UB's representative to the Folger Institute, she also trained at the famous Folger NEH "Teaching Shakespeare" Institute and is the recipient of several teaching awards, including a SUNY Chancellor's Award for Excellence in Teaching and the 2106 Meyerson Award for Distinguished Undergraduate Teaching and Mentoring.
---
The UB Department of Romance Languages and Literatures presents<
"Image Not Found: Portraiture, Identity, and the Future of Cervantismo"
Monday March 7, 2:00 pm, 904 Clemens
Stephen Hessel, Ball State University
Stephen Hessel is Assistant Professor of Spanish, Ball State University. He is a 2009 graduate of the University of Buffalo, having received his PhD in Spanish Literature under the advisorship of Dr. David Castillo. The title of his dissertation was "Quixotic Contradiction: Aporia and Cervantes's Don Quijote." He also received his BA in Spanish and English Literature from UB in 2003. Steve's research interests include metacritical and pedagogical approaches to Cervantes, art and representation in the Spanish Golden Age, and quixotic figures in contemporary popular culture. (For poster see Cervantes Hessel 3_7_16)
---
The International Women's Series at El Buen Amigo presents
"Women During Shakespeare's Time"
Saturday, March 19, 4 pm to 6:30 pm
A Conference for Women and Men:
Performance, Speaker, and Open Mic
Performance by Sara Rodriquez
Speaker: Rachel Johnson, "A Countess, a Queen, and a Wife: A Conversation About Elizabethan Times with Today's Poets
Open Mic: Bring a poem or play from a woman who is your Shakespeare to read
Donations benefit the YWCA of WNY
---
Object and Adaptation: The Worlds of Shakespeare and Cervantes
A UB Humanities Institute Conference in Three Acts
For Conference poster, see UB Shakespeare Poster 
ACT I: Object
28 March 2016:
Ring of Knowledge, Buffalo and Erie County Public Library, 1 Lafayette Square, 12 noon-1:00pm 
Capen 107, University at Buffalo North Campus; 3: 30-5: 00pm
"From the Barbican to Buffalo: Why Shakespeare's First Folio Matters"
Emma Smith, Oxford University
Professor of Shakespeare Studies; Tutorial Fellow, Hertford College
Emma Smith's research combines a range of approaches to Shakespeare and early modern drama. She has just published Shakespeare's First Folio: Four Centuries of an Iconic Book, a project following First Folio copies around the world and combining aspects of the history of the book, the psychology of collecting, imperialism and institutional history, histories of reading, and the interpretation of Shakespeare on the page. Her next project is on book provenance and on new approaches to the reconstruction and display of early modern libraries.
She is also interested in drama in performance, in the methodology of writing about theatre, in reviewing and its rhetoric, and in developing analogies between cinema, film theory, and early modern performance. She has worked with the Royal Shakespeare Company and the Globe Theatre London on lectures, productions and exhibitions, and given a range of public-facing talks at libraries, theatres, literary festivals and summer schools.
Pedagogy is important to her and she continues to work on readerly editions of early modern texts and on books, articles and lectures which disseminate research to the widest possible audience. One example is the 'Sprint for Shakespeare' project, which used crowdsourcing to fund  a freely available digital First Folio at firstfolio.bodleian.ox.ac.uk.
Related event: 28 March; Clemens 306, University at Buffalo North Campus; 1:00 pm. English Department Juxtapositions lecture, "The Future History of the Book", Kathleen Fitzpatrick, NYU
INTERLUDE I
5 April 2016; Capen 107, University at Buffalo North Campus, 9:00 am-4:00 pm 
"Shakespeare's Afterlives: Contemporary Approaches to Shakespeare 400 Years Later"
A student conference organized by Barbara Bono and Carla Mazzio featuring critical and creative Shakespeare work and performances by UB undergraduate and MA students.
Afternoon performances: The lovers mix it up in A Midsummer Night's Dream, and watch out, Stephen Wisker–it's that Hamlet "Bad" Quarto coming at you!  John McCarthy, Seamus Degan, Sarah Schneeberger, and Gianna Palermo get ready to kill poor Emily Snyder–Cinna the Poet
Program, Shakespeare's Afterlives
ACT II: Object
6 April 2016: Capen 107, University at Buffalo North Campus; 3:30-5:00pm
7 April, 2016: Ring of Knowledge, Buffalo and Erie County Public Library, 1 Lafayette Square, 12 noon-1pm 
"Publishing Shakespeare and Cervantes in the Seventeenth and Eighteenth Centuries"
Roger Chartier, University of Pennsylvania
Annenberg Visiting Professor in History and Professor at the Collège de France

Roger Chartier is a Professeur in the Collège de France and Annenberg Visiting Professor of History at the University of Pennsylvania. He frequently lectures and teaches in the United States, Spain, México, Brazil and Argentina. His work in Early Modern European History is rooted in the tradition of the "Annales School" and is mainly dedicated to the history of education, the history of the book and the history of reading.
Recently, he has focused on the relationship between written culture as a whole and literature (particularly theatrical plays) for France, England and Spain. His work in this specific field (based on the criss-crossing between literary criticism, bibliography, and sociocultural history) is not disconnected from broader historiographical and methodological interests which deal with the relation between history and other disciplines: philosophy, sociology, anthropology.
"Shakespeare's Desk"
Peter Stallybrass, University of Pennsylvania
Annenberg Professor in the Humanities and Professor of English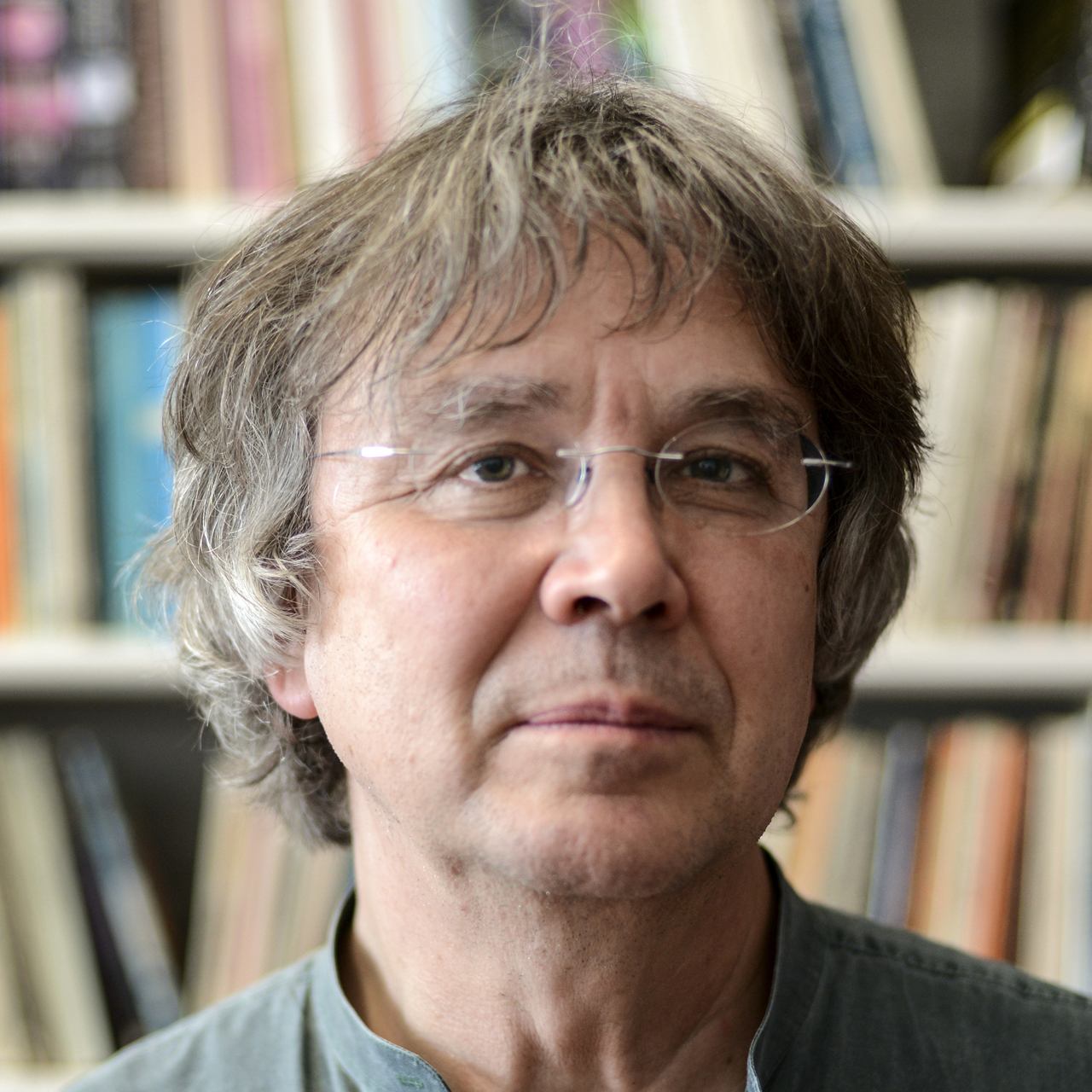 Peter Stallybrass is Walter H. and Leonore C. Annenberg Professor in the Humanities and Professor of English and of Comparative Literature and Literary Theory at the University of Pennsylvania. For the last twenty-two years he has directed the seminar on the "History of Material Texts," and he co-edits the Material Texts series for the University of Pennsylvania Press.
Most of Peter's early work, such as The Politics and Poetics of Transgression, co-authored with Allon White in 1986, was on literary and cultural theory.  He collaborated with Ann Rosalind Jones on Renaissance Clothing and the Materials of Memory, which in 2001 was awarded the James Russell Lowell prize by the MLA. His interest in the history of books began when he read Margreta de Grazia's Shakespeare Verbatim. With her he wrote "The Materiality of the Shakespearean Text" (Shakespeare Quarterly 1993). He also began to teach a graduate class that met in and drew upon the wealth of Philadelphia's libraries, including, in addition to the University's libraries, the Library Company of Philadelphia, the Rosenbach Library, and the Free Library.
Since Roger Chartier was appointed to the History Department in 2000, he and Peter have regularly taught an undergraduate seminar on "Reading, Writing, and Printing." In the Folger Shakespeare Library they discovered the material basis of Hamlet's erasable "tables of the mind"  and, together with Frank Mowery, the Folger's Head of Conservation, and Heather Wolfe, the Folger's Curator of Manuscripts, wrote "Hamlet's Tables and the Technologies of Writing in Renaissance England" (Shakespeare Quarterly 2004). In 2006 Peter also collaborated with Heather Wolfe on a major Folger exhibition on "Technologies of Writing in the Renaissance." In 2007, he was elected to the American Philosophical Society, founded by Benjamin Franklin in 1774.
Chartier and Stallybrass lead a seminar in the UB History Department
Chartier and Stallybrass at the B&ECPL exhibit with archivist Amy Pickard
INTERLUDE II
22 April 2016; Capen 107, University at Buffalo North Campus, 10:00 am-3:30 pm 
"Shakespeare Pedagogy and Adaptation"
A graduate student conference featuring Amanda Eubanks Winkler, Associate Professor of Music History and Cultures at Syracuse University, and present and former UB graduate students.
Program (web) Shakespeare Pedagogy and Adaptation
Pedagogy:
Megan McClain Kwacz of "Shakespeare Comes to (716)" and Stephen Wisker of UB Theatre and Dance go at it as Richard III and his mother, the Duchess of York: "Thou toad, thou toad, where is thy brother Clarence/ And little Ned Plantagenet, his son!"
Adaptation:
Amanda Eubanks Winkler's research focuses on English theater music of the 17th, 18th, and 20th centuries. She has published on a range of topics, including the relationships among musical, spiritual, and bodily disorder; musical depictions of the goddess Venus; the gendering of musical spirits; and the intersection of music and politics.   Her books include Music for Macbeth (2004) and O Let Us Howle Some Heavy Note: Music for Witches, the Melancholic, and the Mad on the Seventeenth-Century English Stage (2006), and she is currently working on projects involving 18th century composer John Eccles and an edited volume, Beyond Public and Private: Re-Locating Music in Early Modern England.
A member of the Mellon Performance History Working Group, in fall 2014 she co-directed, with Richard Schoch, a multi-media interactive Folger Institute Weekend Workshop on Performing Restoration Shakespeare, in which, together with the Folger Consort, they staged and analyzed selected scenes from William Davenant's operatic version of Macbeth (ca. 1663/4, with additional revivals in 1673, ca. 1695, and 1702) and Charles Gildon's adaptation of Measure for Measure (1700). Together with our own UB Ph.D. candidate, Leslie Nickerson, a member of that Workshop, she will be presenting the results of that experiment at this spring's American Society for Eighteenth Century Studies, and bringing a version of that presentation back for us here at Buffalo.
ACT III: Adaptation
13-14 October 2016: Center for the Arts Screening Rm., UB North Campus
(For schedule see Conference web-site,  https://objectandadaptation.wordpress.com/; for poster, see ub-hi-shakespeare-poster-proof)
Sarah Beckwith, Duke University
Katherine Everitt Gilbert Professor of English, Theater Studies & Religion
"Shakespeare's Book of Second Chances: The Winter's Tale and Its Hauntings"
Abstract: Shakespeare's astonishingly experimental romance The Winter's Tale has inspired a fascinating series of literary, philosophical and cinematic reflections on its form and subjects.   None of these works are adaptations of Shakespeare: rather they are meditations on the themes of reconciliation, romance, time, wonder, childhood and change, (re)-marriage, and the power and possibilities of art that his play initiates. What narrative possibilities are engendered by The Winter's Tale? How do such possibilities morph across the philosophical forms of novel and film? And what thoughts do such works encourage about the relation between ethics and the arts?  This paper reflects on some of these versions of the The Winter's Tale–and in particular on the Dardennes brothers' 2005 film, L'enfant–and the kinds of hauntings and resurrections that Shakespeare's Winter's Tale might sponsor.
Sarah Beckwith is the English Department Chair at Duke University. She works on late medieval religious writing, medieval and early modern drama, and ordinary language philosophy. She is the author of Christ's Body: Identity, Religion and Society in Medieval English Writing (London: Routledge, 1993, pbk 1996); Signifying God: Social Relation and Symbolic Act in York's Play of Corpus Christi (Chicago: University of Chicago Press, 2001, pbk 2003); and Shakespeare and the Grammar of Forgiveness (Ithaca: Cornell University Press, 2011, pbk 2013).
              She is currently working on a book about Shakespearean tragedy and about philosophy's love affair with the genre of tragedy, and The Book of Second Chances, a book about versions of Shakespeare's The Winter's Tale. She co-edited the Journal of Medieval and Early Modern Studies for several years, and co-founded the book series Re-Formations with the University of Notre Dame Press and is the editor of numerous collections of essays and journals. Sarah holds a Ph.D. in English from King's College, London University, and a B.A. with Honors from Oxford University.
---
Bruce Burningham, Illinois State University
Professor of Hispanic Studies and Theatre
"Crouching Squire, Hidden Madman: Ah Gan's Don Quixote and Postmodern China"
Abstract: In the centuries since the 1605 publication of Don Quixote, Cervantes's title character has been reinterpreted to suit the needs of a variety of cultures across time and space, from Miguel de Unamuno's Life of Don Quixote and Sancho to Frank Capra's Mr. Smith Goes to Washington. This paper will examine Ah Gan's 2010 film version of Don Quixote—in which the protagonist is transformed from a crazy old man into a young, idealistic, revolutionary warrior—and will thus analyze the ways in which Ah Gan's cinematic narrative seeks to redefine Cervantes's archetypal figure as a postmodern hero for a post-Maoist China.

Bruce R. Burningham is Professor of Hispanic Studies and Theatre at Illinois State University, where he currently serves as the Chair of the Department of Languages, Literatures, and Cultures. He specializes in medieval and early modern Spanish and Latin American literature, Hispanic theatre, and performance theory. He is the author of Radical Theatricality: Jongleuresque Performance on the Early Spanish Stage (Purdue UP, 2007) and Tilting Cervantes: Baroque Reflections on Postmodern Culture (Vanderbilt UP, 2008). He has also published in Theatre Journal, Bulletin of the Comediantes, and Comedia Performance (among others). He is a recipient of an Andrew W. Mellon Postdoctoral Fellowship and a National Endowment for the Humanities grant. He is Editor of Cervantes, the official journal of the Cervantes Society of America. He also serves as a member of the Board of Directors of the Association for Hispanic Classical Theater, as well as on the editorial boards of Laberinto: An Electronic Journal of Early Modern Hispanic Literatures and Cultures and Editions Alfar. He also served as a delegate to the Modern Language Association's Division on 16th- and 17th-Century Spanish Drama. His acting credits include the role of "Mario" in Antonio Skármeta's Burning Patience.
---
David Castillo, SUNY at Buffalo                                               Professor of Spanish, Romance Languages and Literatures      
"Cervantes and Reality Literacy: Surviving Anti-intellectualism, Denialism, and Fundamentalism"
Abstract: Cervantes's insights into the framing function of media, his denunciation of self-righteous ignorance, and his diagnosis of what passes for reality in Imperial and Counter-Reformation Spain can help us break through the walls of our own media bubble. I draw from Cervantes' "reality reading" strategies in an attempt to expose and denounce the most cynical promise of our market society: the right to our own reality!                                       
David R. Castillo is Professor of Spanish at SUNY Buffalo, where he served as Chair of Romance Languages and Literatures between 2009 and 2015. He is currently the Director of the UB Humanities Institute and author of Baroque Horrors: Roots of the Fantastic in the Age of Curiosities (2011) and Awry Views: Anamorphosis, Cervantes, and the Early Picaresque (2001), and co-author of Zombie Talk: Culture, History, Politics (2009) and Medialogies: Reading Reality in the Age of Inflationary Media (Bloomsbury, forthcoming 2016). Castillo has also co-edited Reason and Its Others: Italy, Spain, and the New World and Spectacle and Topophilia: Reading Early and Postmodern Hispanic Cultures. He is a SUNY Buffalo "Scholar on the Road" who has contributed to The New York Times and made appearances on The Voice of America, WBFO and NPR, and other media outlets.
---
Sheila Cavanagh, Emory University
Professor of English
"Of Every Nation a Traveler: Shakespeare in the Electronic Global World"
Abstract: This talk discusses ways that modern technology can broaden Shakespearean dialogues and collaborations to include widely diverse populations around the world.
Sheila T. Cavanagh is Professor of English at Emory
University and Fulbright/Global Shakespeare Distinguished Chair in the UK (2015-2016).  She is founding director of the World Shakespeare Project and co-Director of "First Folio! The Book That Gave Us Shakespeare" and Emory's "Year of Shakespeare" (2016-2017).  She also held the Masse-Martin/NEH Distinguished Teaching Professorship.  Author of Wanton Eyes and Chaste Desires: Female Sexuality in the Faerie Queene and Cherished Torment: the Emotional Geography of Lady Mary Wroth's Urania, she has published widely in the fields of pedagogy and of Renaissance literature.  She is also active in the electronic realm, having directed the Emory Women Writers Resource Project since 1994 and serving for many years as editor of the online Spenser Review. 
---
William Egginton, Johns Hopkins University
Andrew W. Mellon Professor in the Humanities
"Fiction in the Age of Inflammatory Media"
Abstract: David Castillo and I will present related talks, one after the other. My talk, "Fiction in the Age of Inflationary Media." will lay out our notions of medialogy and inflationary media before describing how fiction relates to inflationary media environments. Finally, it will introduce Cervantes's special relation to the medialogy of his time, thus laying the groundwork for David's sequel.

William Egginton teaches Spanish and Latin American literature, literary theory, and the relation between literature and philosophy. He is the author of How the World Became a Stage (2003), Perversity and Ethics (2006), A Wrinkle in History (2007), The Philosopher's Desire (2007), and The Theater of Truth (2010). He is also co-editor with Mike Sandbothe of The Pragmatic Turn in Philosophy (2004), translator of Lisa Block de Behar's Borges, the Passion of an Endless Quotation (2003), and co-editor with David E. Johnson of Thinking With Borges (2009). His most recent book is In Defense of Religious Moderation (Columbia University Press, 2011). His next book, The Man Who Invented Fiction: How Cervantes Ushered in the Modern World, will be published by Bloomsbury in 2016.
---
Barbara Fuchs, UCLA
Departments of English and Spanish & Portuguese
"Shakespearean Properties, Or How to Diversify the Theatrical Canon"
Abstract: The first part of this talk considers how Shakespeare was deliberately made English—that is, how an author who takes liberally from classical and continental sources becomes, above all, the paradigmatic English author, expressing something almost ineffable about Englishness.  I then move on to the current effects of this early modern alignment of Shakespeare, nation, and empire, to explore what alternatives one might imagine to the wholesale identification of the classical theatrical canon with Shakespeare.
Barbara Fuchs is trained as a comparatist (English, Spanish, French and Italian) and works on European cultural production from the late fifteenth through the seventeenth centuries, with a special emphasis on literature and empire. At UCLA, she directs the Center for 17th- and 18th-Century Studies and the Clark Memorial Library, as well as the Working Group on the Comedia in Translation and Performance. Before UCLA, she taught at the University of Washington and the University of Pennsylvania. During 2006-2007, she held a Guggenheim Fellowship for her project on "Moorishness" and the conflictive construction of Spain, (Exotic Nation, Penn Press 2009). Professor Fuchs is also one of the editors for the Norton Anthology of World Literature (2012) and the Norton Anthology of Western Literature (2014).
Her most recent books are The Poetics of Piracy (Penn Press 2013), a study of the occlusion of Spain in English literary history, Representing Imperial Rivalry in the Early Modern Mediterranean (Toronto 2015), a collection of essays co-edited with Emily Weissbourd , and Women and Servants (Juan de la Cuesta, 2016), a translation of the recently rediscovered Lope de Vega play. Current projects include a book on the picaresque and the limits of Spain, a Norton Critical Edition of Spanish Golden Age theater, and a bilingual anthology of monologues from the comedia for actors.
---
Jean Howard, Columbia University
George Delacorte Professor in the Humanities
"Re-Imagining the History Play in the Age of Thatcher"
Abstract: This paper addresses Howard Brenton's play, "Romans in Britain," as an example of the way in which a group of British dramatists working on the left in the 1970s and 80s revived the history play as a site of critique. Focusing on temporal and geographical sedimentation or layering in the Brenton play, I show how it becomes a representation and critique of invasion and imperial conquest.  I end the paper by asking how its investigation of the Roman invasion of ancient Britain makes it possible to reread the politics of Shakespeare's Cymbeline, another play concerned with ancient Britain's relationship to imperial Rome.
Jean E. Howard teaches early modern literature, Shakespeare, feminist studies, and theater history at Columbia University.  Howard has authored over fifty essays; her books include Shakespeare's Art of Orchestration: Stage Technique and Audience Response (1984); The Stage and Social Struggle in Early Modern England (1994); Engendering a Nation: A Feminist Account of Shakespeare's English Histories (1997), co-written with Phyllis Rackin;  Theater of a City: The Places of London Comedy 1598-1642 (2007), which won the Barnard Hewitt Prize for the outstanding work of theater history for 2008; and Marx and Shakespeare in the Great Shakespeareans series (2012), co-written with Crystal Bartolovich. In addition, Professor Howard is one of the co-editors of The Norton Shakespeare and general editor of the Bedford Contextual Editions of Shakespeare, for which with Pamela Allen Brown she edited As You Like It.  
Howard has edited seven collections of essays and has received Guggenheim, ACLS, NEH, Huntington, Folger, and Newberry Fellowships. A past President of the Shakespeare Association of America,  Howard has received several awards for the teaching and mentoring of graduate students and has directed over fifty doctoral dissertations.  She is completing a new book, Staging History: Forging the Body Politic, that considers the different genealogies of the history play in America and England in the twentieth and twenty-first centuries.  
---
Laurie Shannon, Northwestern University
Franklyn Bliss Snyder Professor of English Literature
"Hamlet's Kindness"
Abstract: What does it mean to be human in Hamlet? "Hamlet's Kindness" maps the intersection between early modern discourses of friendship and natural-historical conceptions of humankind as no "paragon of animals," but as instead fundamentally vulnerable. Exploring Shakespeare's thought experiment on collectivities at various scales — from the pair to the pack to the state to the species — this talk will chart friendship's relation not just to "human kindness" but to a comparative vision of "humankind" as the most cosmically unassured species.
Laurie Shannon is Franklyn Bliss Snyder Professor of English Literature and entering a second term as Chair of the English Department at Northwestern University. She earned her PhD from the University of Chicago and a JD from Harvard Law School. She has held fellowships from ACLS and the Guggenheim Foundation and served as chair of the MLA Division on Shakespeare and as a trustee of the Shakespeare Association of America. Her recent book, The Accommodated Animal: Cosmopolity in Shakespearean Locales, won the 2015 Elizabeth Dietz Memorial Prize (administered by the journal SEL) for the most outstanding recent contribution to early modern studies. It charts the creaturely dispensation against which Cartesianism intervened, arguing that early modern thinkers drew on classical natural history and Genesis to bring animals (and our relations with them) into the privileged language of politics. In a new project entitled "Hamlet's Kindness: The Natural History of Human Being circa 1600," she is turning back to consider a duly de-frocked sense of Renaissance "human being" (and the "folly" that anchors it) from the comparative perspective afforded by early modern natural history writing.
---
Julian Yates, University of Delaware
Professor of English and Material Culture Studies
"Macbeth's Bubbles/Shakespeare's Cosmopolitics"
Abstract: Drawing on the work of Isabelle Stengers and Peter Sloterdijk, this paper concerns bubbles: time-bound, communities of breath, or atmospheres, pneumatic pacts of shared air. If, in the near future, explicit climate policy will become the foundation of community formation against (or with) increasingly hostile environs, then what do texts past, written from within an immediate and knowable precarity, offer us as we seek to imagine successive bubbles today? The "bubble, bubble, toil, and trouble" of Macbeth's, extra-terrestrial witches, outside, beyond, or within the infrastructures of the world of the play, provides one place to think in these terms.
Julian Yates is Professor of English and Material Culture Studies at University of Delaware. He is the author of numerous essays on Renaissance literature and culture, questions of ecology, literary theory and thing theory, and author or editor of four books: Error, Misuse, Failure: Object Lessons from the English Renaissance (University of Minnesota Press, 2003), which was a finalist for the MLA Best First Book Prize; What's the Worst Thing You Can Do To Shakespeare? (Palgrave Macmillan, 2013), co-authored with Richard Burt; Object-Oriented Environs in Early Modern England (Punctum Books, forthcoming 2015), co-edited with Jeffrey Jerome Cohen; and Multispecies Impressions: Writing and Reading with Animals, Plants, and Fungi, which will appear in the University Minnesota Press's posthumanities series in fall 2016.
His research has been supported by grants and awards from the Andrew Mellon Foundation, at the Huntington Library; University of Pennsylvania's Humanities Forum; a long-term National Endowment for the Humanities award at the Folger Shakespeare Library; and a Franklin Award from the American Philosophical Society.
---
With a special appearance by Steve McCaffrey, reading from Dark Ladies, Chax, 2016
Steve McCaffery is Professor and  David Gray Chair of Poetry and Letters at SUNY Buffalo, Director of the Poetics Program, and the author of five scholarly books. McCaffery's poetry publications include a number of chapbooks and full-length collections, among them Modern Reading: Poems 1969–1990 (1991), Seven Pages Missing: Selected Texts Volume One (2001) and Volume Two (2002), and Verse and Worse: Selected and New Poems of Steve McCaffery 1989–2009 (2010). He has twice received the Gertrude Stein Award for Innovative North American Poetry ---
A SHAKESPEARE JUBILEE
13 October 2016; 5:00-7:00 pm

Buffalo @ Erie County Public Library
1 Lafayette Square, Buffalo


Join UB's own theater historian Andrew McConnell Stott, author of Comedy (2005), The Pantomime Life of Joseph Grimaldi (2009), The Poet and the Vampyre: The Curse of Byron and the Birth of Literature's Greatest Monsters (2013) and now an account of David Garrick's Jubilee of 1769-which made Shakespeare a world celebrity-for a gala reception celebrating the "Wedding of the Shakespeare Folios," the coming together of both sets of all four 17th-century Shakespeare Folios (1623, 1632, 1663, and 1685) from the UB Libraries and The Buffalo and Erie County Public Library at the B&ECPL.  Featuring special guided tours of the exhibit and Shakespearean entertainment by UB Theatre ad Dance and Shakespeare Comes to (716). Free and open to the public.
---
The UB Academies, in Conjunction with the Vice Provost for Undergraduate Education
present

"Where's Research @ UB

28 March-8 April 2016
A Discovery Showcase inviting students to explore and record the many kinds of sites for research at UB
Featuring numerous events from "Bvffalo Bard 2016: 400 Years Since Shakespeare"
And concluding with a panel presentation, "Research Across the Disciplines: Adventures in Note-Taking,  facilitated by Dr. Andrew Stott
Friday, April 8, 11 am, 420 Capen Hall. Special Collections  See http://academies.buffalo.edu/spring_keynote.php for a full listing of Discovery Showcase events
For poster, see keynote (002)
---
The UB Early Modern Research Workshop presents
"Shakespeare Studies in North Korea"

 15 April 2016: Clemens 1032, UB North Campus;
1:00-2:30pm
WooSoo Park, Hankuk University of Foreign Studies, Seoul, South Korea
Professor of English


WooSoo Park is Dean and Professor of English at the College of English, Hankuk University of Foreign Studies in Seoul, South Korea. He took his Ph.D. at Seoul National University, where he specialized in Renaissance Drama and Rhetoric with a dissertation on "A Critical Study of the Power of Language in the Plays of Christopher Marlowe." He is the author, among other books, of Shakespeare and the Extension of Men (2006) and Shakespeare's History Plays: Language, Structure and Irony (2012), and over 50 articles and reviews in journals such as Shakespeare Review, The Journal of Classic and Renaissance Drama, and The Journal of English Language and Literature. He has also translated Hamlet, King Lear, The Merchant of Venice, and The Sonnets for the Open Book series.
---
The UB Strategists and Role Players Association (SARPA) Convention (UBConn) hosts
The Creators of the "Kill Shakespeare" comic books, drama, and board game
15-17 April 2016
For "Kill Shakespeare," see http://www.killshakespeare.com/
For more information on UBConn, see http://ubcon.org/
---
The UB Distinguished Speakers Series Presents
Kevin Spacey
(Shakespearean!)
27 April 2016: Alumni Arena, UB North Campus; 8:00 pm
Perhaps no one in Hollywood works harder to defend the value and integrity of the arts than Kevin Spacey. A lifelong artist, Spacey began his acting career in junior high 
and high school drama classes. He later attended the Juilliard School of Drama and began his professional career on the New York stage, which eventually propelled his career into film.
Spacey has won Academy Awards for his performances in The Usual Suspects and in American Beauty, which also garnered him a BAFTA Award. Additionally, he has been nominated for eight Golden Globe Awards. Spacey's film credits include Swimming with Sharks, Se7en, LA Confidential, Glengarry Glen Ross, The Negotiator, K-Pax, The Shipping News, Superman Returns, Beyond the Sea, Shrink, The Men Who Stare at Goats, Horrible Bosses and Margin Call.
Spacey's company Trigger Street Productions, which he runs with his producing partner Dana Brunetti, has produced multiple award-winning movies for film and television. Their films include The Social Network, which won a Golden Globe for Best Picture and received multiple Academy Award nominations. They also produced Sony Picture's film 21 and the independent features The United States of Leland, The Big Kahuna and Fanboys. Trigger Street's most recent film was Captain Phillips, which starred Tom Hanks and was released in October 2013.
For television, Trigger Street produced two films for HBO, Recount and Bernard & Doris, both of which garnered double-digit Emmy Award nominations and a Best Film of the Year Emmy for Recount.
From 2004 thru May 2015, Spacey served as the Artistic Director of The Old Vic Theatre Company in London. He directed its inaugural production Cloaca, before appearing in National Anthems, The Philadelphia Story, Richard II, A Moon for the Misbegotten, which subsequently transferred to Broadway, Speed-the-Plow with Jeff Goldblum, and Inherit The Wind. Spacey most recently toured all over the world with the Sam Mendes production of Richard III, which was part of the third year of the Bridge Project between the Old Vic and BAM. Most recently, Spacey was awarded the prestigious Laurence Olivier Special Award for his outstanding contribution to British theatre during his tenure as Artistic Director.
Spacey currently serves as executive producer 
and stars as 'Francis Underwood,' the beguiling, charismatic and ruthless US President, in the Netflix original series House of Cards. For this work, he received two Golden Globe nominations, including one win, and two Emmy nominations for Best Actor. The series is produced by Donen/Fincher/Roth and Trigger Street Productions, in association with Media Rights Capital, and has received 20 Emmy Awards nominations; winning four of those awards.  Its fourth season premiers on March 4, 2016.
In 2014, Spacey was named one of Forbes magazine's Most Powerful Celebrities, and was the first online-only television star to make the list.
UB Distinguished Speakers Series 2015-2016
Spacey in the stacks: Kevin Spacey views the UB early Shakespeare Folios on April 27th with Poetry Collection Curator Dr. Mike Basinski and Shakespearean Dr. Carla Mazzio
---
The Center for the Study of Art & Architecture, History & Nature (C-SAAHN) presents 
"Shakespeare and Public Humanities"
Part of the "Imagine" Lecture Series

3 May 2016: The Ring of Knowledge, Buffalo and Erie County Public Library, 1 Lafayette Square; 12 noon-1:00pm
 Barbara Bono, Associate Professor, English, SUNY at Buffalo, organizer, "Bvffalo Bard 2016: 400 Years Since Shakespeare"
Saul Elkin, SUNY Distinguished Professor Emeritus, Founder and Artistic Director, "Shakespeare in Delaware Park"
Saul Elkin as Lear, Tim Newell as the Fool, King Lear, "Shakespeare in Delaware Park" 2008  
---
The Williamsville Arts and Culture Committee presents
"400 Years Since Shakespeare"
Thursday, 7-9 pm, May 5
The Meeting House, 5658 Main Street
Larry Smith will discuss Shakespeare
Saul Elkin will talk about plans for Shakespeare in Delaware Park's improvements to the hill
The actors from The Taming of the Shrew will do a scene
Mead tastings and desserts will be available
Donations will go to Shakespeare in Delaware Park
---
The Burchfield Penney Art Center
at SUNY Buffalo State presents
"Art Efron and Paunch"
Lecture/Discussion
Thursday, 7 pm, June 2
Peter and Elizabeth C. Tower Auditorium
Art Efron, UB Emeritus Professor of English and for 37 years (1962-99) editor and publisher of the cutting-edge journal Paunch, will share behind the scenes stories and offer for sale and signature select back issues of  the journal. Named in tribute to Don Quixote's comic squire, Sancho Panza, or "sacred belly," Paunch explored as its central theme the human body and its importance in literature.
Using flexible formats, the journal became a home of radical thought and varying genres.  Lyle Glazier's novel, Stills from a Moving Picture, came out first as a Paunch issue.  There was also early fiction by Max Wickert and Bill Keep.  Poetry was often included, notably a series by the late Buffalo English Department legend Mac Hammond called "The Horse Opera."  Some issues were guest-edited, and others served as tributes to radical thinkers such as experimental filmmaker Stan Brakhage and philosopher and aesthetician Stephen C. Pepper.
Efron also published outside of the magazine, notably his self-stated "completely out-of-sync" 1971 book on Cervantes, Don Quixote and the Dulcineated World.  His work also developed the theories of Wayne Burns (his mentor at the U of Washington), particularly related to anarchist theory, theory of the novel, and the World Hypotheses of Stephen Pepper, Wilhelm Reich, and John Dewey.
This event is free with gallery admission.
---
The Western New York Network of English Teachers
presents